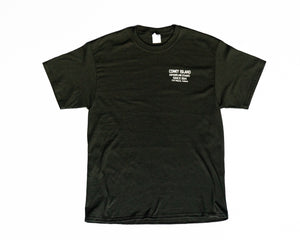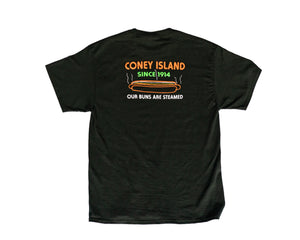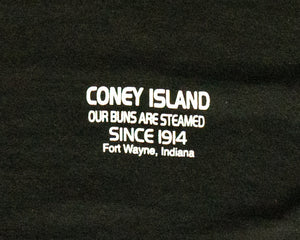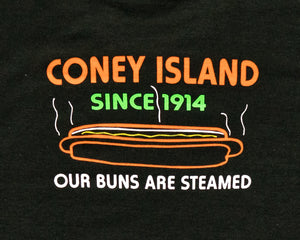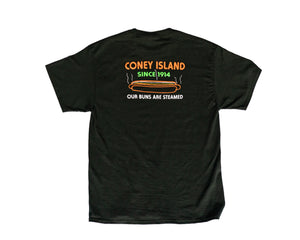 Coney Island "Neon Sign" T-Shirt
If you've been inside Fort Wayne's Famous Coney Island, you're drawn to the large neon sign that glows from the back of the restaurant and looks over the tables, proclaiming "Our Buns Are Steamed"! The back of this T-Shirt features the legendary neon sign and will have your back! 
Shirts are 50% cotton and 50% Polyester for minimal shrinkage!